From April 8 to 10, representatives of Co'ox Mayab went to the Tianguis Turístico of Mexico 2019 which took place in the city of Acapulco, in the state of Guerrero. The objective of this event was to create commercial relations with international companies and from different parts of Mexico, in order to promote the tourist services of each cooperative that integrates the Co'ox Mayab network.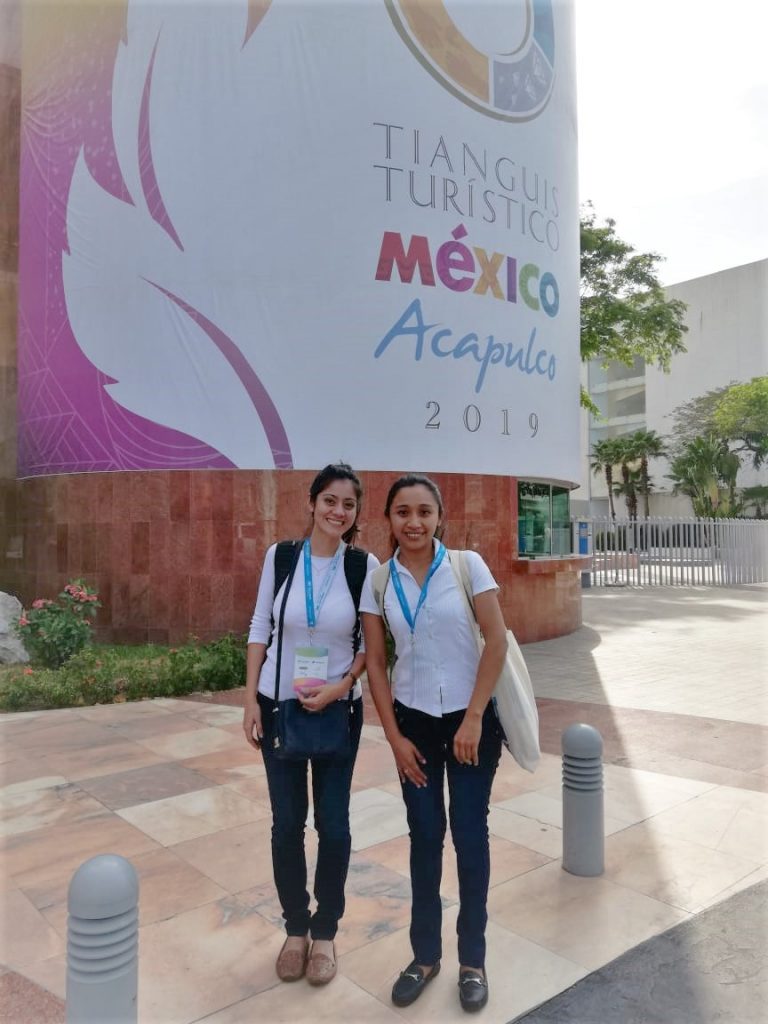 We were present in the Yucatan Pavilion attending commercial appointments with different businesses.
The states attending the Tianguis Turístico 2019 presented the cultural elements of their region such as folklore, typical costumes, handicrafts and cuisine such as traditonal dishes, drinks and desserts. It was a space to get to know a little more about Mexico and its cultural and food richness.
Because Mérida will be the next venue for the Tianguis Turístico, the Tourism Promotion Secretariat of Yucatan organized an event for the "pass of the torch", during this some traditional dishes of our region were presented such as the cochinita pibil, polcanes, empanadas de chaya, among others, likewise the yucatecan singer Armando Manzanero interpreted some of his songs along with Alex Syntek and Natalia Lafurcade.
The aim of this presentation was to welcome the attendees and invite them to participate in the next Tianguis Turístico 2020. During the protocol ceremony the governor and the Secretary of Tourism of Yucatan highlighted the tourism potential of the state and the actions that will be carried out to provide the best services to the attendees of the next edition.
It is the first time that we have participate in an event as important at a national level as the Tianguis Turístico, we will continue working to promote community-based tourism in Yucatan and in Mexico as well as continue looking for spaces to promote a solidary and fair tourism that is responsible with the environment. For now we will prepare to do our best in the next edition.
Written by Gloria Guadalupe Dzib Collí
Edited by Abraham Puebla Castro