Yokdzonot is a hidden gem less than 20 kilometers from the famous archaeological site of Chichen Itza. Known for its incredible cenote, this small town in Yucatan offers a unique tourist experience, combining natural beauty with Mayan culture and a vision of local community empowerment.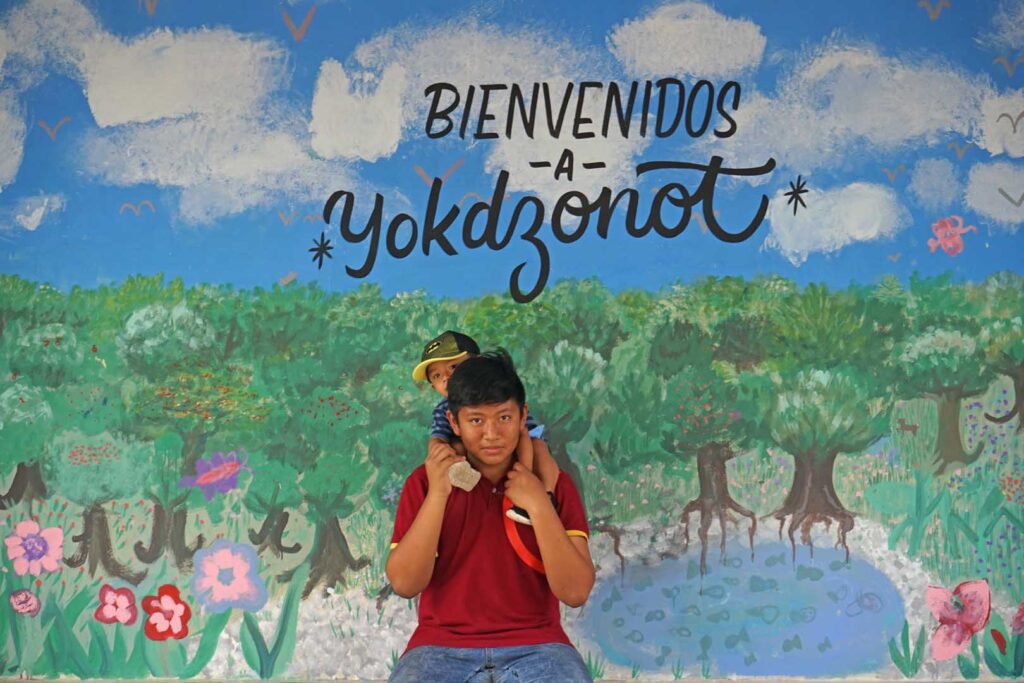 A Cenote Operated by a Local Women's Cooperative
The Yokdzonot cenote, with its vertical walls 40 meters in diameter and 45 meters deep, is a natural wonder that will take your breath away.
But what makes it really special is that it is operated by the Zaaz Koolen Haá cooperative, made up mostly of women from the community.
These brave and determined women have used tourism as a tool for empowerment, making Yokdzonot a success story in the region. Today, the cenote is a favorite stop for tourists after visiting Chichen Itza.
An Adventure at Cenote Yokdzonot
Swim in the crystalline waters of the cenote, jump on the zip line that passes over it and rappel down its vertical walls.
The experience will allow you to admire the impressive flora and fauna that surrounds this body of water. After the adventure, you can enjoy delicious regional dishes at the cooperative's restaurant.
In addition, the cooperative offers the possibility of camping in the surroundings of the cenote, turning the visit into an authentic experience of immersion in nature.
Activities and services
Cenote swimming
Zip line and rappel
Cooking workshops
Restaurant with traditional dishes
Camping accommodations
Discover our tours to Yokdzonot
Discover the wonders of the Maya on this unique tour. Leave Merida to visit the great Chichen Itza, one of…
More than a Cenote: A Social and Environmental Impact
But the Zaaz Koolen Haá cooperative does more than simply operate the cenote. They also carry out important social and environmental activities with the youth and children of the community.
A clear example was the management of the art festival "Varios Barrios" where they painted the beautiful murals that adorn the streets and houses of Yokdzonot, with motifs of the flora, fauna and culture of the region, are a testimony of these efforts.
Tourism in Yokdzonot not only benefits the members of the cooperative, but the entire community. Income is distributed throughout the locality through the purchase of local products for the restaurant and the generation of employment that the cooperative represents for the inhabitants.
Navigating Through the Pandemic
The COVID-19 crisis had a negative impact on the cooperative, as tourism activity, which had been a very important factor in the economy, came to a standstill. However, as part of the Peninsular Alliance for Community Tourism, the cooperative, together with 23 other companies, managed to establish a collaborative certification in terms of prevention of the health contingency. This made it possible to establish health and hygiene protocols to ensure the health of its visitors and reactivate tourism activity.
Other videos