A great little community.
Welcome to Ek Balam! This small but amazing community in Yucatan, Mexico, offers an opportunity to live unique moments full of history, culture, and adventure.
We invite you to explore the wonders of this charming town and its archaeological zone. By visiting this community you will be able to immerse yourself in the rich Mayan culture that still lives in its inhabitants.
Connection with the Mayan Culture
In Ek Balam, you will not only visit a place, you will live an intercultural experience.
Its inhabitants preserve many ancestral Maya traditions such as milpa farming, embroidery, hammock weaving and tortilla making, and are more than willing to share these traditions with you through community and bicycle tours of the village.
Unajil Ek Balam: Community-based Tourism at its Best
The Unajil Ek Balam ecotourism center, located a couple of kilometers from the archaeological site of Ek Balam, will allow you to immerse yourself in the nature and culture of the region hand in hand with the community.

It offers lodging in traditional cabins and camping area, as well as a restaurant that serves delicious typical regional dishes.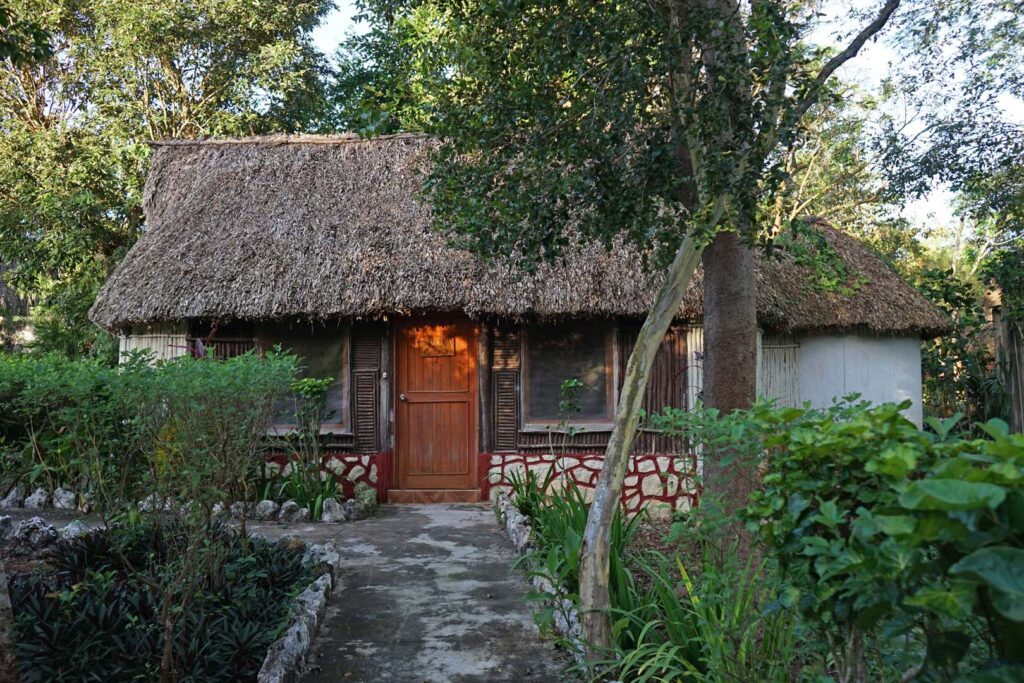 Activities and services
Community and milpa tours
Lodging in cabins or camping
Restaurant with traditional dishes
Bicycle rental
Discover our trips to Ek Balam
Travel to Ek Balam
Discover the richness of the Maya communities by visiting the community of Ek Balam. Learn how to weave a hammock,…
A Cooperative that Transforms the Community
The U Najil Ek Balam cooperative, started by the ejidatarios of Ek Balam in 2000, has had a positive impact on the community, providing employment and helping to stem the rural exodus.
The cooperative's members are farmers who cultivate their cornfields, practice small-scale livestock and/or beekeeping, and engage in other service activities such as cab transportation.
The milpa tour is an activity not to be missed. With certified guides, you will learn about this traditional agro-ecosystem of Mesoamerican origin and discover how corn, beans, squash, yucca, among others, are grown.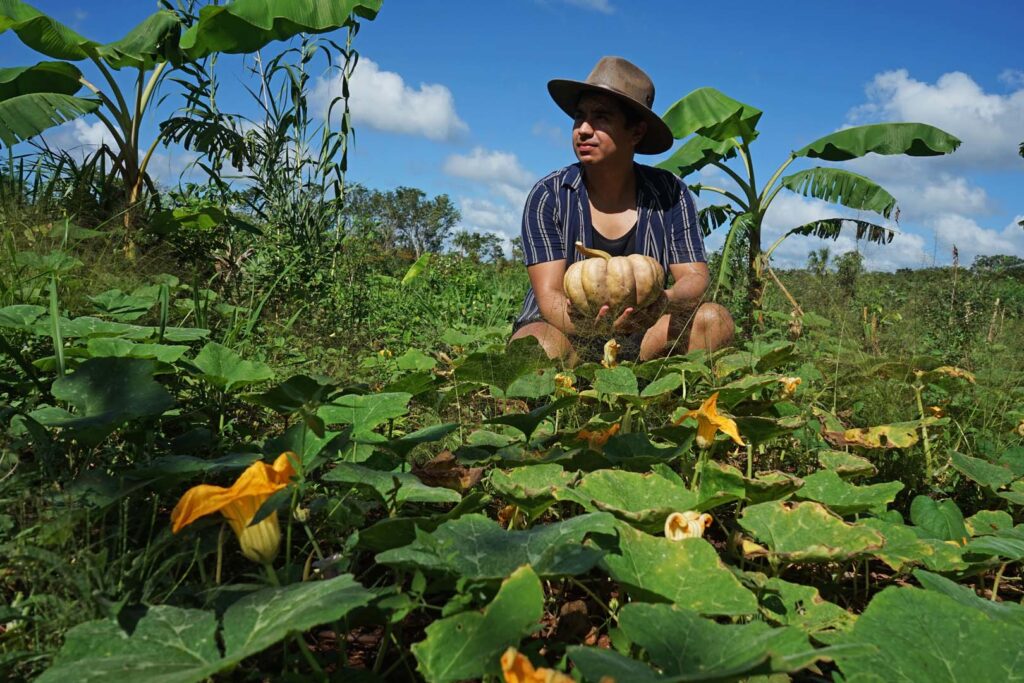 Not only will you learn about these ancient agricultural practices, but you will also have the opportunity to taste these delicious fresh produce from the countryside.
More than a Destination, an Experience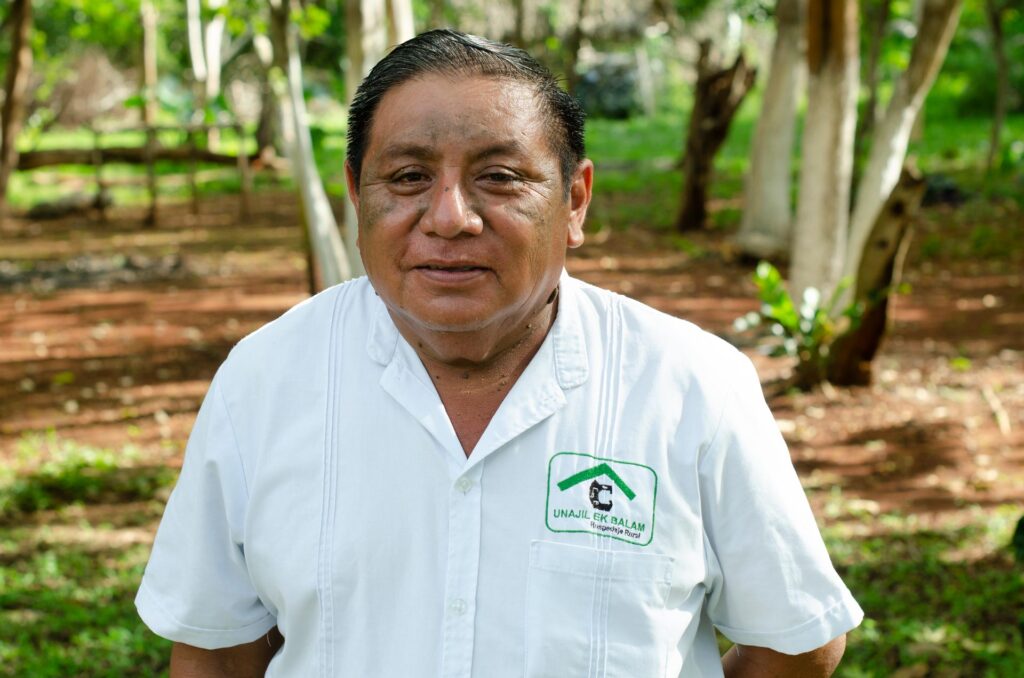 As Federico Chan Tuz, founding member of the cooperative, said:
"The people are also very interested in offering everything that their product has, by taking them in the village where they teach them hand warping, embroidery, where they make them handmade tortillas, it is also given to them so they can taste it, and why not, take them also to our milpa….".
Come to Ek Balam and live an unforgettable experience. Connect with nature, discover an ancestral culture and let yourself be captivated by the warmth of its people.
---
OTHER VIDEOS RELATED TO EK BALAM