Its location makes it the ideal place for fishing.
Discover the hidden charm of San Felipe, Yucatan, a picturesque fishing village enriched by the beauty of the Ria Lagartos Biosphere Reserve. The colorful wooden houses, fascinating mangroves and abundant wildlife make this place a tourist gem to explore.
An exciting sport fishing adventure:
San Felipe is a destination that offers a unique blend of nature, culture and adventure. This coastal town, with its warm hospitality and breathtaking natural beauty, is the perfect place for those looking to escape the hustle and bustle of the cities and immerse themselves in the tranquility of nature.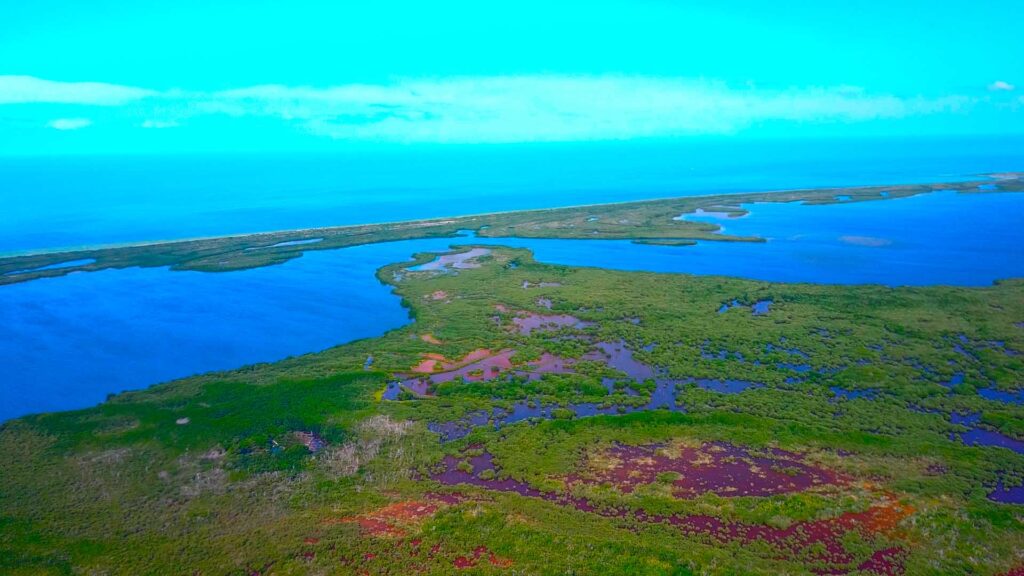 Whether you're looking for an exciting sport fishing adventure or a quiet afternoon at the beach, you'll find San Felipe a place that will welcome you with open arms.
Not only will you leave with unforgettable memories, but also with a new appreciation for the beauty and diversity of nature.
Experiences in San Felipe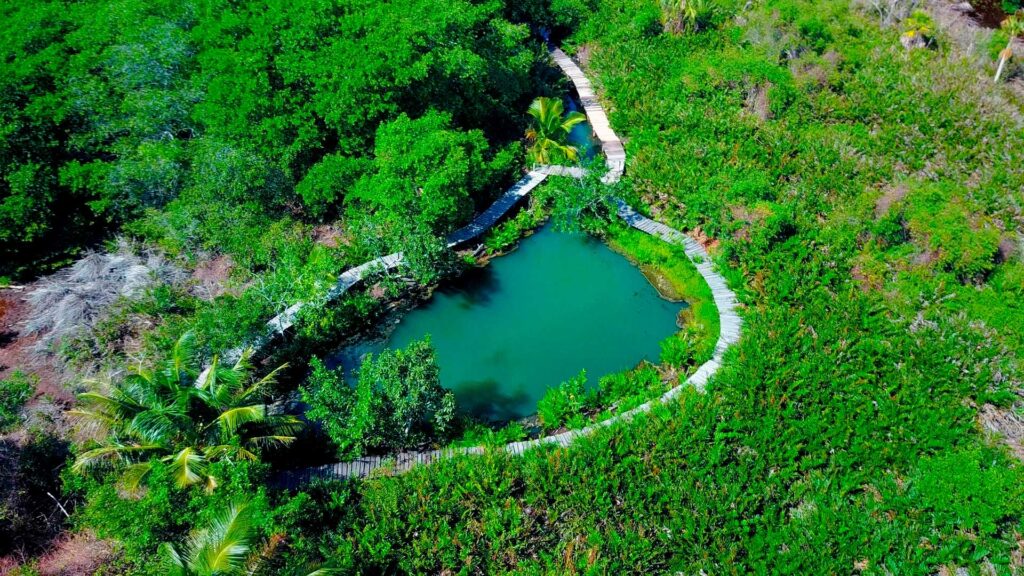 San Felipe is a unique tourist destination that offers a wide variety of activities for visitors.
Whether you prefer the exciting sport of sport fishing, discovering the local biodiversity through boat tours through the mangroves, or simply relaxing in the warm waters of the Gulf of Mexico.
San Felipe has something for everyone.
Sport fishing tours are especially popular with visitors. Expert local guides will take you to the best spots for trolling, casting, bottom fishing and fly fishing.
San Felipe has the advantage of being a quiet place, far from the hustle and bustle of big tourism, which allows for successful sport fishing.
But the fun doesn't stop there. After a day of fishing, visitors are encouraged to release their catch, ensuring the preservation of the local marine fauna.
Boat tours of the Ría Lagartos Biosphere Reserve are another delightful option. With local guides, visitors can explore the mangrove trails, observe a great variety of birds on Cerritos Island and learn about the region's archeological sites.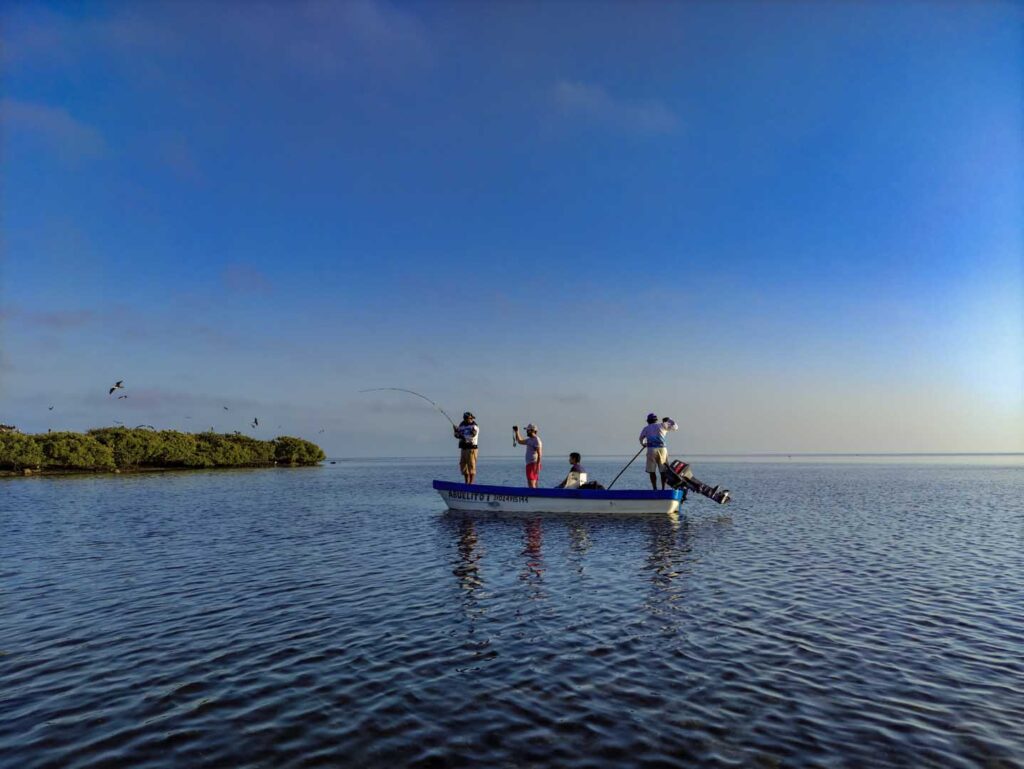 In addition, there are options for both day and night tours, each offering a unique experience.
And for beach lovers, San Felipe's shores are a dream come true. Visitors can lounge on the beach areas, swim in the warm waters of the Gulf of Mexico and enjoy delicious seafood dishes at local restaurants.
Activities and services
Sport fishing tours (trolling, casting, bottom fishing, fly fishing, fly fishing)
Boat tour inside the reserve during the day or at night.
Rest area in the beach area
Lodging in campgrounds within the protected natural area.
Discover our Tours to San Felipe
The entrance for sport fishing and nature.
Set sail in search of tarpon and snook! Embark on a sport fishing tour with Pedro, enjoy a ceviche at sea, stroll around San Felipe and savor a delicious lunch.
The History of San Felipe and the Creation of the Cooperative
More than a decade ago, in 2008, a group of San Felipe fishermen, faced with a decline in fish production, decided to join forces and create the San Felipe y Naturaleza Cooperative Society.
This collective effort sought to offset their income through tourism, offering visitors unique experiences in the rich nature of the region.
Today, the cooperative has more than 10 years of experience in adventure and nature tourism. Over the years, it has established alliances with local service providers to offer tourists lodging options and food services in the village.
In addition to the natural experiences, San Felipe also offers visitors the opportunity to immerse themselves in the local culture. Visitors can enjoy the rich Yucatecan gastronomy, with delicious fresh seafood and local dishes. They can also learn about the region's rich history and traditions through visits to local museums and cultural events.
The cooperative's efforts have not only helped diversify the local economy, but have also contributed to the conservation of the region's rich biodiversity.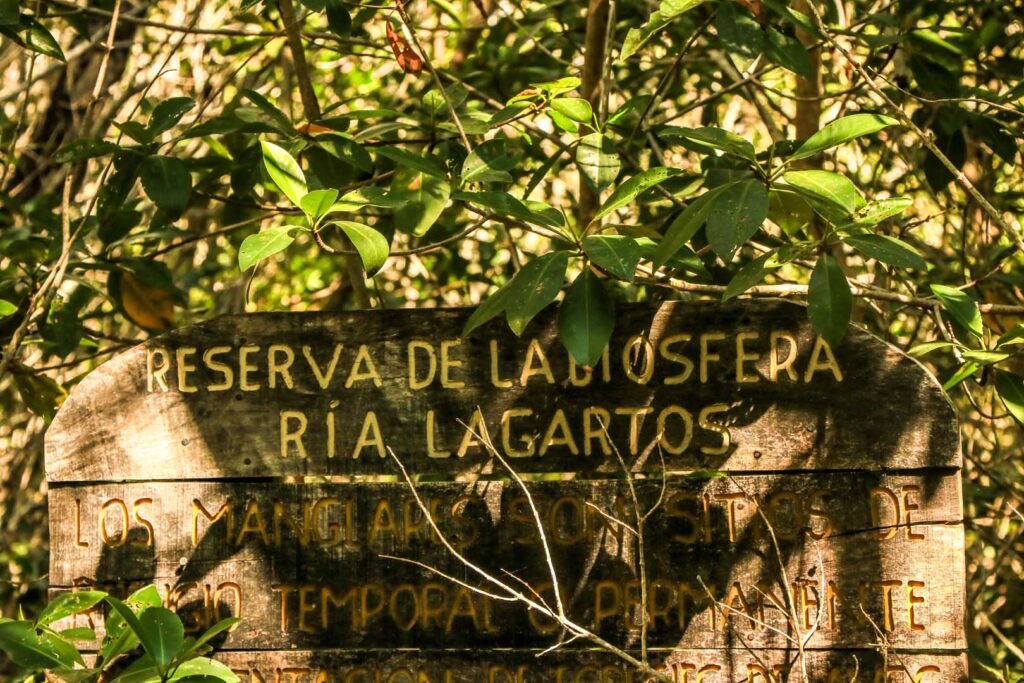 Thanks to its commitment to sustainability, visitors can enjoy the natural beauty of San Felipe, knowing that their visit contributes to the preservation of this natural paradise.
San Felipe, with its charm and beauty, is not just a vacation destination, but an example of how tourism can be a force for good.
By visiting San Felipe, you will not only be enjoying a memorable getaway, but you will also be supporting a community that has made sustainable tourism a priority.
Thus, each visit to San Felipe not only enriches the visitor, but also the community and the environment.
San Felipe is a destination that offers something for everyone. With its stunning natural beauty, rich culture and focus on sustainable tourism, San Felipe is the perfect place for those seeking a unique and meaningful getaway.
So, if you are looking for your next vacation destination, consider San Felipe, Yucatan. You will not be disappointed.