If you are looking for a unique experience in Yucatán, you can't miss Sinanché, a place where beekeeping comes to life and immerses you in the magical world of bees. Located just an hour from Mérida, between Motul and San Crisanto, Sinanché offers you the opportunity to learn about beekeeping in Yucatán and discover the importance of bees for the environment.
An adventure among beehives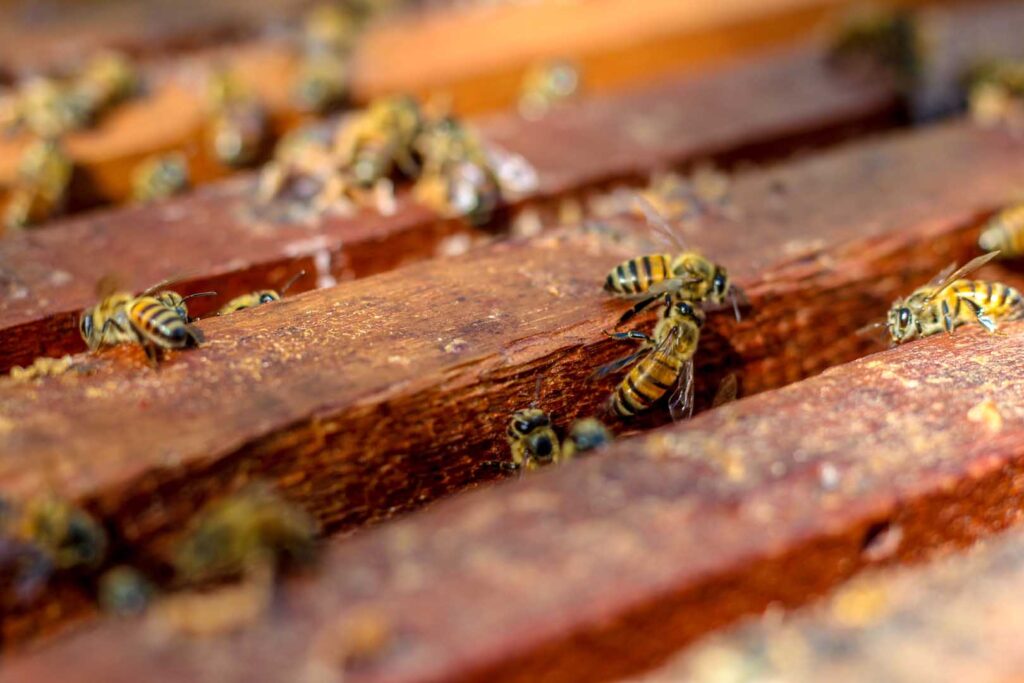 Activities and services
Bee tours (apitourism)
Sale of honey and by-products
Traditional dishes
Discover our tours to Sinanché
Learn about honey production in Sinanché and visit the mangrove swamp by boat in San Crisanto. Cool off in a…
The voice of local producers
In Sinanché, you will immerse yourself in the world of beekeeping through the knowledge shared by a cooperative of local producers. You will learn about the different species of bees found in the region and discover how honey production is carried out in a sustainable way.
Thematic tour through a living museum
During your visit, you will be taken on an exciting tour of several themed huts that will transport you through the history and process of honey production. You will be able to admire the tools used by beekeepers and explore a meliponarium, where native stingless bees find their home.
Interactive activities
At Sinanché, the experience is fully interactive. You will be able to participate in a honey tasting, where you can taste the different types of honey produced in the region and learn about its distinctive characteristics. You will also have the opportunity to make your own natural wax candle, a craft that will connect you with the effort and dedication of the bees.
An encounter with bees
If you are daring and want a closer experience with the bees, the cooperative offers the option to put on a beekeeper's suit and visit the hives. Under the guidance of expert beekeepers, you can safely interact with the bees and learn even more about their behavior and importance to the ecosystem.
Flavors and honey products
At the end of your tour in Sinanché, you will have the opportunity to enjoy a typical regional meal, where the authentic flavors of Yucatán will delight you. In addition, you will be able to purchase various products derived from honey, such as special honeys, creams, soaps, and more. Take a piece of this wonderful experience with you.
Plan your visit to Sinanché
If you are passionate about nature and want to discover the fascinating world of bees, Sinanché is the perfect place for you. With its convenient location and interactive activities, this unique experience will allow you to connect with beekeeping and understand the importance of preserving bees in the ecosystem. Get ready for an exciting and educational journey in Sinanché!
Note: Before planning your visit, check the restrictions and hours of operation due to possible changes in the current situation.
Related videos