The Yucatan is known for having a variety of sites, of all colors and flavors, that satisfy all types of visitors. But, above all, it is known worldwide for an emblematic site: the castle of Chichen Itza. This archaeological site is one of the main reasons why many tourists decide to travel to the Yucatan.
The reopening of the tourist sites has begun gradually and the archaeological sites are no exception: as of September 14 you can visit Uxmal, Xcambo, Mayapan, Izamal and Ek Balam; as of September 22 Dzibilchaltún and Chichen Itza. While we know that this archaeological site is a good option to learn about the Mayan culture, there are many others that you probably don't know about. Below, we present several options that Co'ox Mayab offers you to learn about the local culture and the Mayan communities, combining community-based tourism activities and visits to archaeological sites in its various trips.
Mayas of Yesterday & Today: Tekit + Mayapán
In this tour you will visit the town of Tekit, a traditional Yucatecan village whose daily life revolves around its beautiful church, market and some small stores. Most of its inhabitants are dedicated to the production of guayaberas.
On this trip you'll be able to enter into the daily life of Tekit with the locals, participating in activities such as bread baking, a visit to a traditional Mayan household and a guayabera factory to learn about their manufacturing process. You can also enjoy a traditional meal at the home of a local family.
After visiting Tekit, you will continue to the Archaeological Site of Mayapán, one of the last capitals of the pre-Hispanic Maya era. This site is very beautiful and quiet. As not many visitors arrive, you will be able to visit it calmly and appreciate its buildings similar to those found in Chichén Itzá. Find out more about this tour here.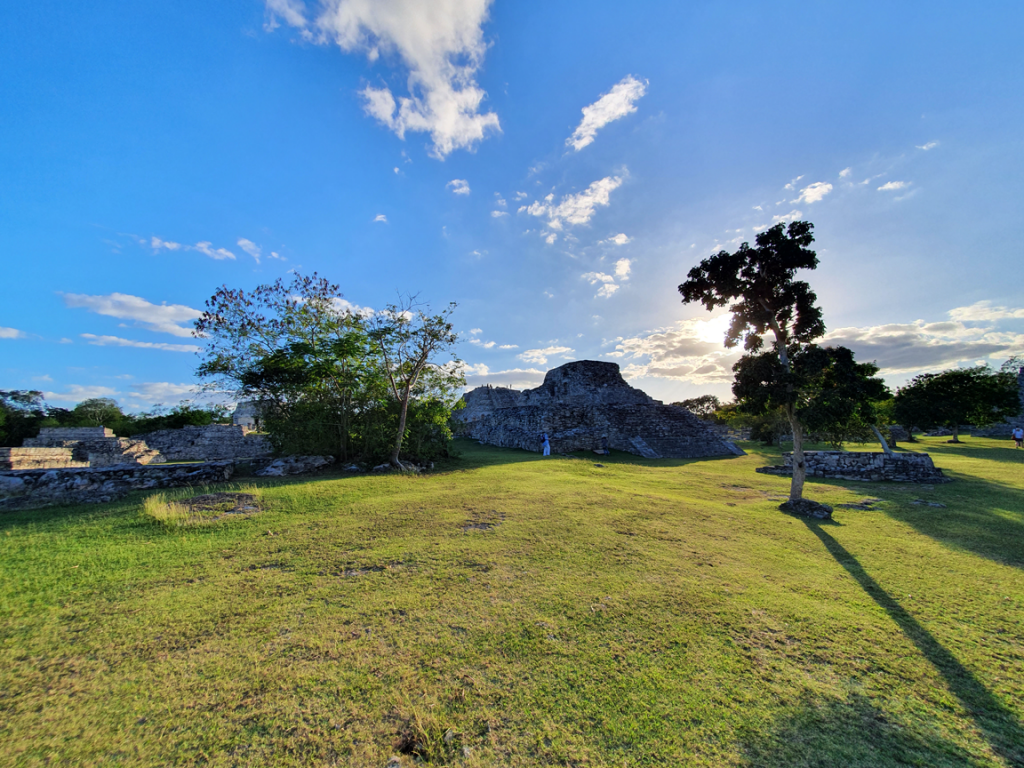 Adventure in the Mayab: Bike, Swim, Stroll in Cenotillo & Izamal
This trip is perfect for adventure lovers, because when you arrive to Cenotillo you'll take a bike ride through a challenging path. After half an hour of biking, you'll arrive at the Xooch Cenote and realize that your effort was worth it: you'll have the immense cenote pretty much to yourself.
After refreshing yourself in its crystalline waters, and already back in Cenotillo, you'll enjoy a traditional meal at the cooperative, and then visit Izamal, the yellow town. There, besides visiting the famous Convento de San Antonio de Padua, you'll visit the pyramid of Kinich Kakmó, located a few blocks from Izamal's main square.
Once at the top, you'll understand why this magical town is known as the city of the three cultures, since it has the features of the pre-Hispanic and colonial times, as well as those of the present day. Want to live this adventure? Check out more information here.
Flavor of Honey & Coconut: 2 Days Between Palm Trees, Sand and Mangroves
There are few things in life better than enjoying a cold coconut by the sea. On this trip you'll be able to do that and more, as you'll visit Sinanché to learn about the importance of bees and beekeeping in the Yucatan.
Afterwards, you'll sail through the mangroves of San Crisanto and enjoy a night in their beachfront cabins. The next day, you'll visit their saltworks and coconut plantation with a local guide to learn about two of the most important economic activities of the ejido, concluding with a coconut jewelry workshop.
To finish your trip, you'll visit the nearby Archaeological Site of Xcambó. This site is very special because it is the only one in Yucatan that is located near the coast, so the landscape that you'll see will be very different from the other sites. At the site, you'll also find a combination between the pre-Hispanic Mayan culture and its combination with the Catholic religion.
Find out more about this tour and plan your next getaway here.
From the Milpa to Tourism: 2 Days in Valladolid & Ek Balam
In this incredible tour you'll find a variety of activities that combine the best of the Yucatan and community-based tourism.
You'll start by visiting the magical town of Valladolid, its cobblestone streets and colonial buildings. Then, you'll visit the community of Ek Balam, a town where Mayan is the most spoken language.
In the afternoon, you'll enjoy a tour of the town with a local guide, where you'll participate in handamade tortillas, machine embroidery and hammock weaving workshops. This is an excellent opportunity to learn about the Mayan culture first-hand and interact with the locals. You'll spend the night in a cabin of traditional architecture, where you can relax and spend a quiet night.
The next day, after breakfast, you can visit the neighboring Archaeological Site of Ek Balam, recognized for its great importance and perfect to stroll around it peacefully, as not many visitors arrive. From the top of its acropolis you'll be able to observe the vast jungle landscapes that surround it.
To end to your visit the best way possible, you can give yourself some time to relax in the beautiful X'Canché Cenote, located next to the archaeological site. Sounds like a perfect plan to you? Find out more and book here.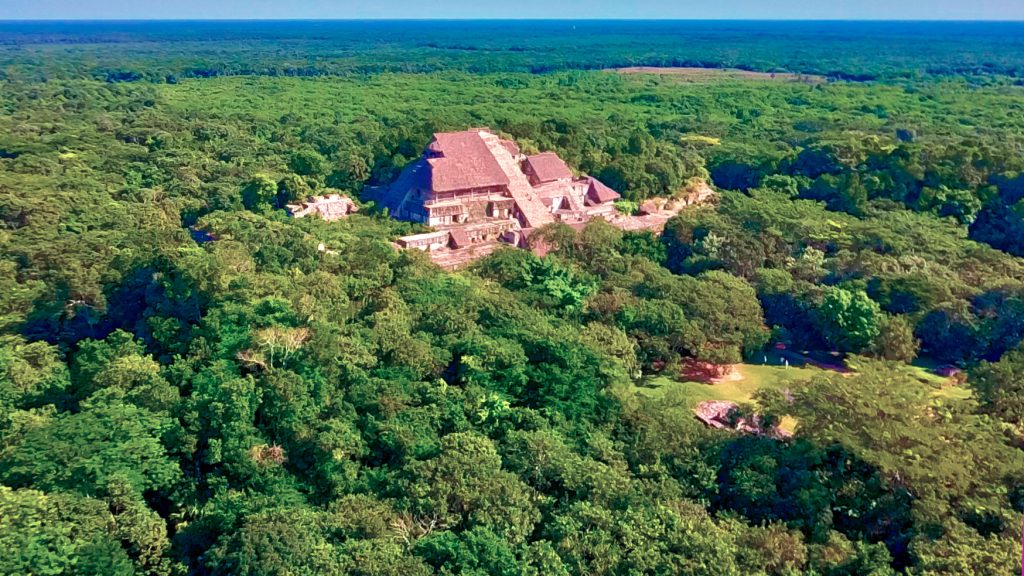 These trips are some alternatives that we offer you to get to know the Yucatan from a local perspective, combining the visits to archaeological sites with a variety of activities that will make you leave the routine and get away from conventional trips, giving you the opportunity to discover new places that perhaps you didn't even imagine that existed. See you soon in the lands of the Mayab!
Written by: Jan Martín Müller & Karime Reyes Chin.
.